With cuaTiVe broadcasting, customers enjoy your branded TV channel while at your business. It's the perfect environment to capture their attention with a customized playlist featuring visually beautiful campaigns to showcase your services and products, your brand videos, weather, news & upcoming events, all in your branded environment.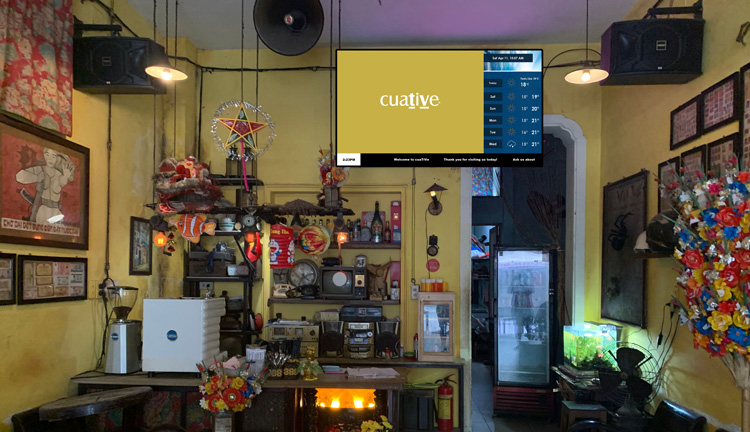 Get cuaTiVe for my business…
A Branded TV Channel + Advertising with CuaTiVe Broadcasting
Have questions or need help? Call 289-932-7006, Live Chat or Email us anytime!