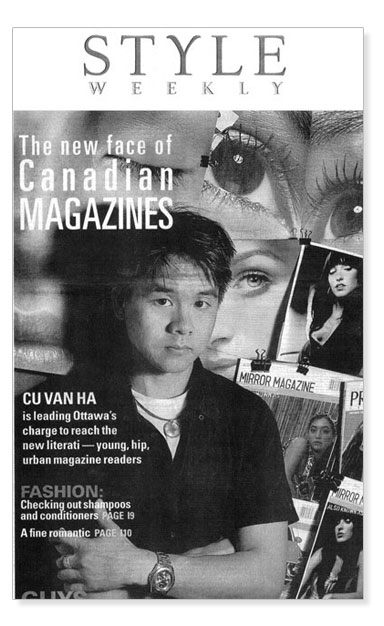 😊 ❤️ 📚 🎨 📐
Established in 2001, Cuative is the brainchild of founder Cu Van Ha, a graduate of the Architecture & Design program at Carleton University, who turned his love of creative design into a plethora of tangible and diverse realities.
Cu Van Ha has over 15 years of experience in print, digital publishing & online media.
Before graduating from university, Cu founded Mirror Magazine, promoting young designers & artists. One year later, he produced Capital Menu, a comprehensive award-winning restaurant dining guide both in print and online.
Two years later Cu launched Preston Catalogue, his most successful publication. An upscale, fine arts, fashion, dining & design catalogue published in a glamorous & large print glossy format with distribution through Chapters & independent magazine retailers across the country.
Cu's media network along with Cuative Publishing, continues to produce elegant online and customized print magazines for various clients including developers and builders, fashion designers, artists, interior designers, real estate brokers, furniture brands and retailers.
Cuative is poised for the future of media & publishing, which is personalized content and with Cuative Personalized Magazines offering unique customized photo magazine experiences like no other, magazines for life… yours! Cuative is turning pages into smiles.
Let's create your personalized magazine!
Have questions or need help? Call 289-932-7006, Live Chat or Email us anytime!